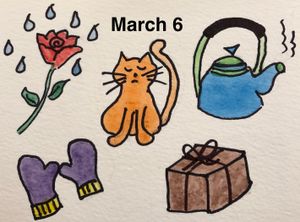 It's Sunday - time for my Sunday Special Blog. I can't wait to tell you about some more of my favorite things. And - good things sometimes come in threes, so here we go.
3 Things I'm Eating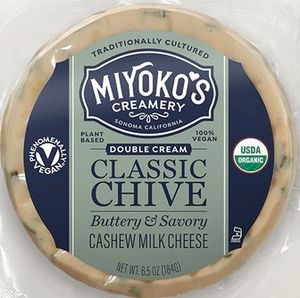 Miyoko's Creamery Artisanal Cashew Cheese:
Best vegan cheese I've tasted. It's tangy, packed with chives, and full of flavor, with a spreadable consistency. I'm loving it on Finn Crisp crackers.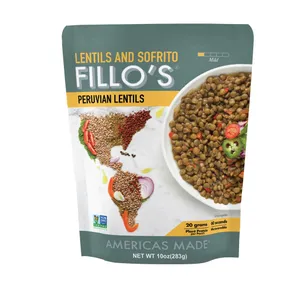 FILLO'S Peruvian Lentils with Sofrito:
Yes, lentils are easy to cook, but this takes easy to another level. It's a ready-to-go lunch in a bag. I pop these out when I'm feeling jealous watching my husband open a can of tuna or sardines for his quick and easy lunch. I tear open the bag, heat them up a little, and put them on top of greens or rice, with a few green olives and sometimes a little poppyseed or ginger honey vinaigrette dressing.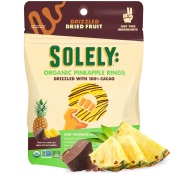 Soley Pineapple Rings w/Cacao Drizzle:
I Got these in my Thrive Market order and they are delish. Just dried pineapple rings drizzled with cacao, but they taste like a treat. Indulgent - yes. Expensive - yes. Did I mention they are delish?
3 of my favorite Personal Care Indulgences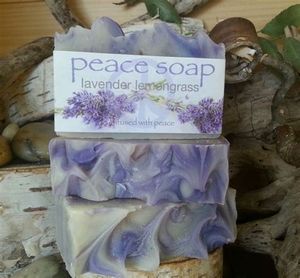 Peace Soap -  an indulgence for all the senses.
It looks great: Every bar is absolutely beautiful to look at, with gentle colors from earth pigments, and soft swirls at the top.
It smells great: Every bar lathers up with a different, lovely, subtle fragrance.
It feels great: The blend of olive, coconut and soybean oils creates suds that feel luxurious, and leave my skin feeling lovely. The bars also have a textural element -  like dried lavender, crushed spearmint leaves, crushed almonds, apricot seed, or cranberry seeds, dried rose petal, or crushed lemon balm - for a full sensory experience.
I love that PeaceSoap is a woman-owned business and fairly local to me - in Sea Cliff, NY, and I love that the packaging is totally recyclable, no plastic anywhere.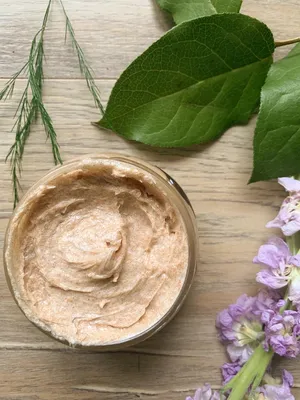 Tea Tree Facial Scrub from Grounded Sage Skin Care
This yummy scrub is made from handmade whipped soap, twice-ground walnut shells, and organic tea tree oil. I love the way it smells, I love the way it feels, and I love the way it exfoliates.
It's sold in a glass jar - no plastic here - and shipped in recyclable packaging. You can find the company's long list of "Initiatives for greater sustainability and a lighter footprint" on the Grounded Sage Website. 
This is another woman-owned, woman-run company - and I do love that. All of their products are certified cruelty free by PETA and Leaping Bunny.
They are located in New Brunswick, Canada, but they have free US shipping days four times a year.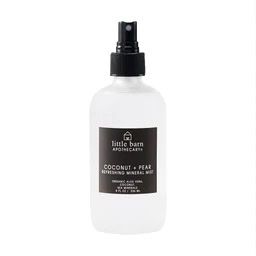 Coconut & Pear Refreshing Mineral Mist from Little Barn Apothecary. I bought mine on a visit their Lakeview, Chicago store, but you can buy it on their website.
This is pretty awesome stuff. It looks like water and costs a lot, but my skin loves it. I spray it on my face after my shower and before I apply my tinted moisturizer (from Grounded Sage Skin Care) - it smells lovely and feels great.
Little Barn's products are 100% vegan, cruelty free, all-natural, and the mineral mist comes in a glass bottle - another win for the planet.
3 More Ways I am trying to step lightly on our Planet
(For the first 3, check out my blog post from last Sunday)
I found a lot of opportunity for earth-friendly improvements in my laundry room. First, let's talk about laundry detergent.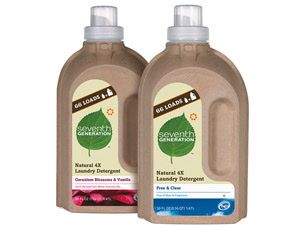 I started my journey to a more earth-friendly laundry room with Seventh Generation's 4X Laundry Detergent in a paper bottle that is recyclable - but some of the parts are more difficult to recycle with than others. You can see details about that HERE. Better than plastic - absolutely. But, then I found a way to reduce my clothes washing impact even more.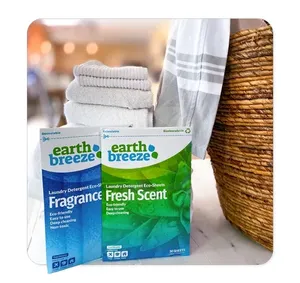 Earth Breeze Laundry Sheets come in a paper package that's about as thick as a spiral notebook. No plastic - easily recyclable packaging - AND Earth Breeze Eco-Sheets™ are less than 10% of the weight of a traditional plastic jug of detergent - so that means less environmental impact from shipping (to the store or your home). They work great. I like the fragrance-free variety.
There are other laundry sheet options. I am currently trying Laundry Detergent Sheets from Grove. I'll let you know how they stack up against the Earth Breeze sheets.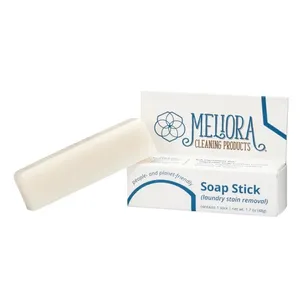 MELIORA Soap Stick for Stain Removal
This back-to-basics product works great on stains and there is no plastic! Just the stain stick in a paper carton. I buy mine on Grove.com, but it is also available for purchase on other sites.
Thanks for reading. Feel free to mention things you love in the comments - and let me know if you've tried any of my favorites.
Stop back here each Tuesday, Thursday and Sunday for a new post. I'll be returning to the topic of writing - and selling - my first cozy mystery on Tuesday. Please follow me on Twitter (@karenkamenetsky) and FB (Karen Kamenetsky Music) and consider signing up for the mailing list on this site. Thanks for your support. Remember, when I sell my book, you get bragging rights to say "I helped!" 
#writinglife #cozymystery #amquerying